7+1 Best Spiritual Self-Development Books That Will Change Your Views And Your Life
1. Conversations With God – Neale Donald Walsch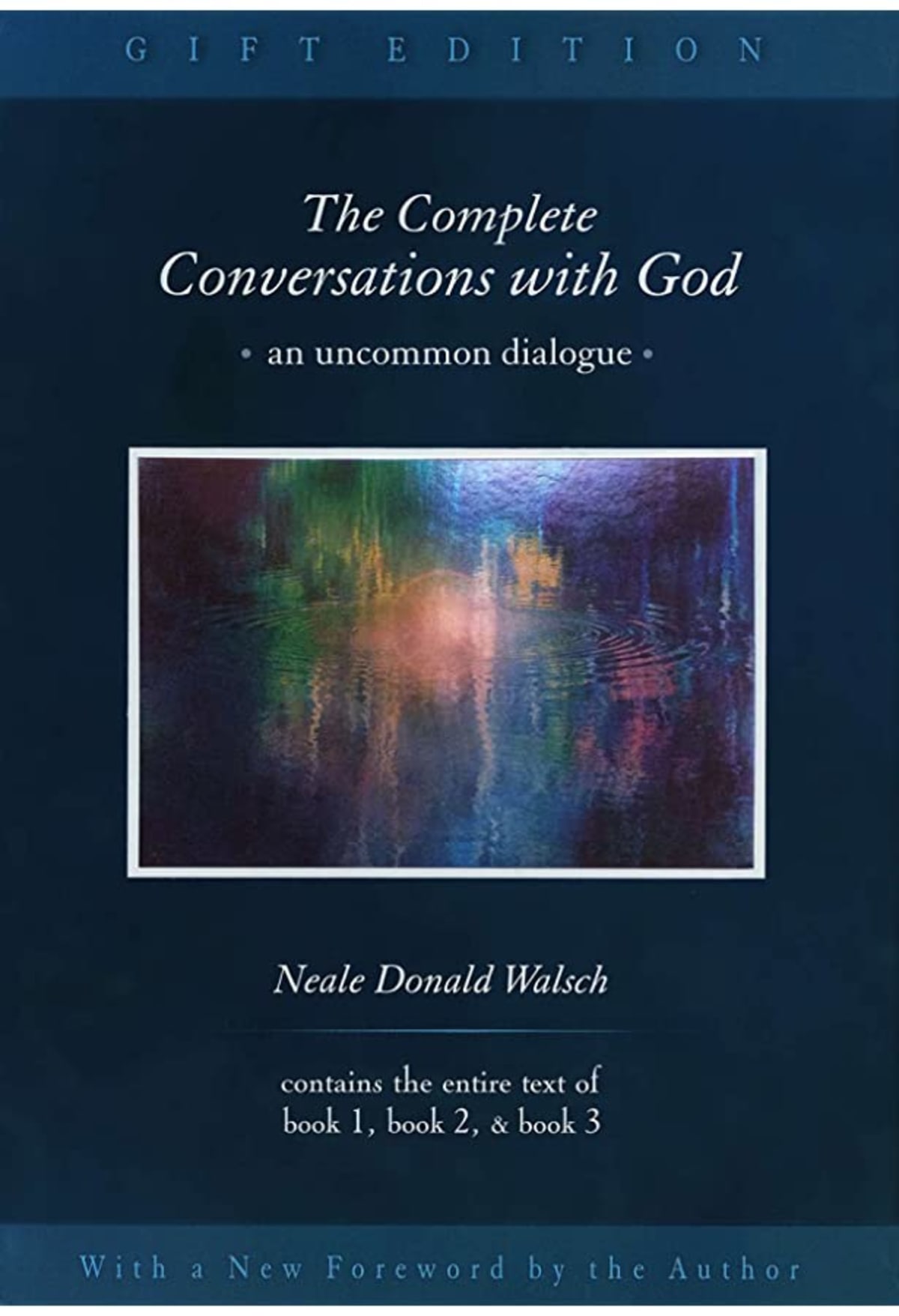 I eyed this spiritual book for years in the early 2000s but never bought it. The title sounded odd at the time, eliciting resistance in me rather than curiosity. I'm sure if I had read it, at first sight, I would not have liked it. Fortunately, as with everything, it came into my life when I was already prepared for the deep spiritual knowledge it contained.
The complete Conversations with God 3 books (the three parts have since been expanded with a fourth) so captivated me that I've kept it by my bedside ever since. You can get a new perspective on God, religion, and faith in the 21st century.
What I especially love about it is that I can open it anywhere and anytime, I don't have to reread it cover to cover, it always gives me something new to help my spiritual understanding and self-development.
For me, Conversations with God is my Bible.
If you are deeply religious and believe in a punishing God, this book can shake your faith to the core!
It goes against what we have been led to believe for centuries about God, ourselves and the way the world works. I don't think it is an easy read, so I recommend it for advanced readers who are already immersed in spiritual teachings.
If you don't have time for Conversations with God, I recommend The Message, also by Neale Donald Walsch. This book contains the essence of what you read in Conversations with God and is much easier to digest.
2. Ask And It Is Given – Esther és Jerry Hicks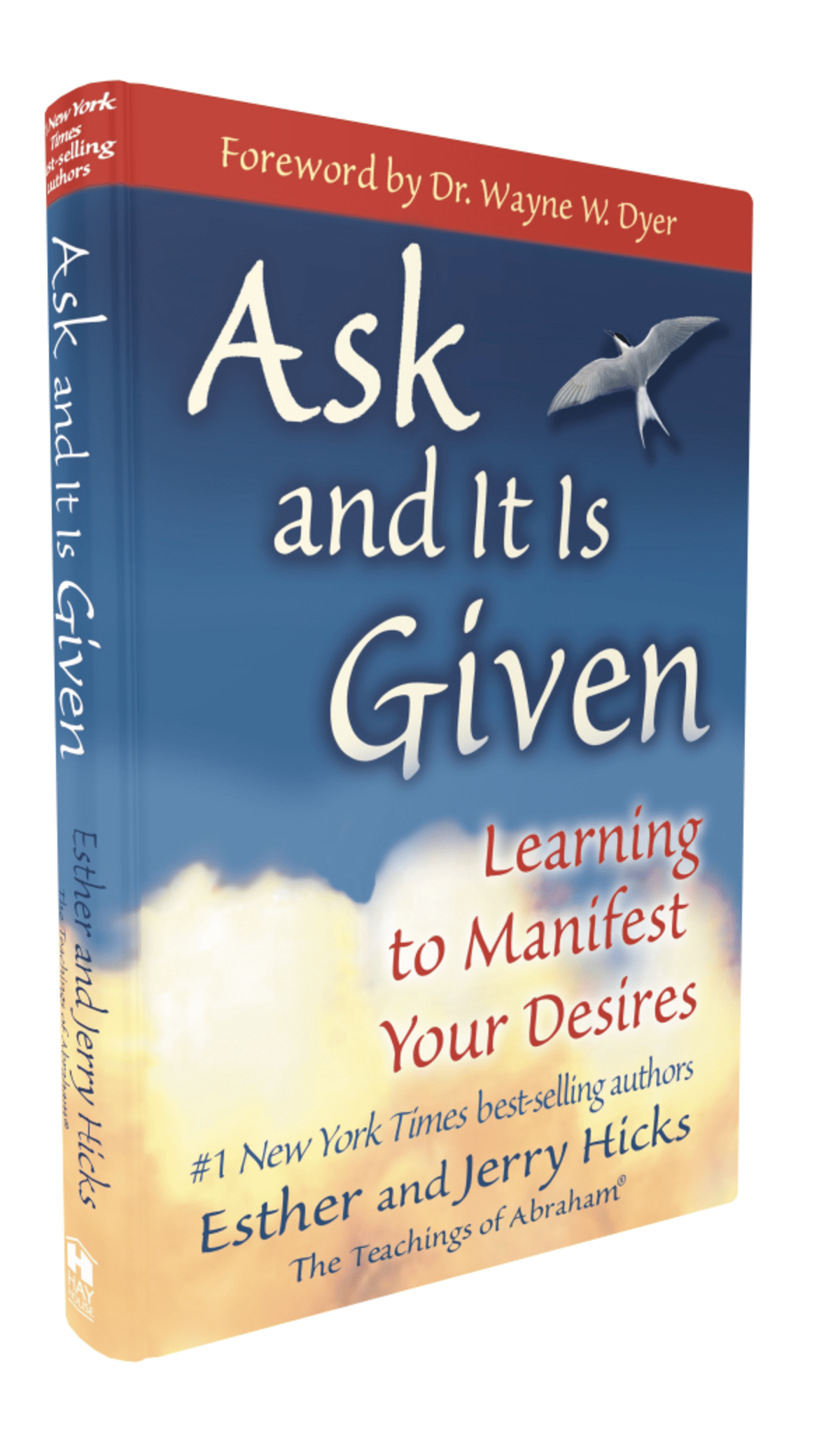 I love Esther and Jerry Hicks' materials, books and videos. Jerry assists his wife Esther from the other side, who tirelessly delivers messages from the entity called Abraham about how we create life with our thoughts and feelings.
There are many of Esther's videos on youtube, it's worth a search. In a clear and often humorous way, he sheds light on where we go wrong in our creation and how we can think to create the life we want. Like the book and film The Secret (see below), Ask And It Is Given (Parts 1-2) is essential for spiritual understanding. It is a very self-improving book because it shows you how you can think differently to make your creation positive.
3. The Journey/Destiny/Wisdom of the Soul – Michael Newton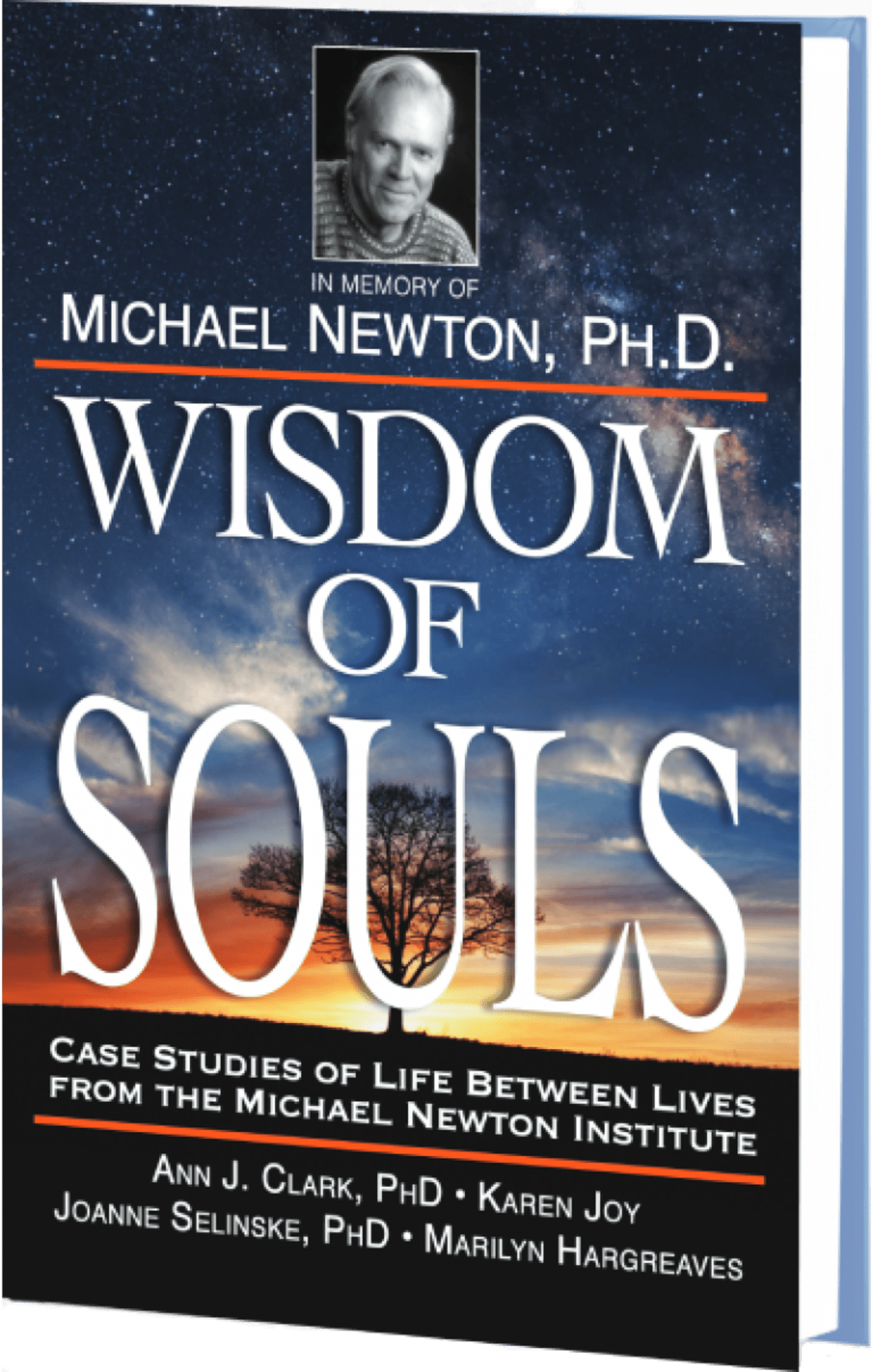 Do you believe in reincarnation or rebirth? Michael Newton's three books give quite incredible information about what happens in the other dimension when we are in the Life Between Life. Is there even life after death? And if so, what happens there?

I have already written more about The Journey of our Soul, as I consider it crucial to our spiritual (mental) development, our self-development, and our spiritual self-development. In the book by American psychiatrist, and hypnotherapist, Michael Newton, you will find all the answers you need to know about the Spiritual Realms and the choices and paths of our souls.

At the time I read this book, it was an absolute taboo subject. However, in 2020, the 6-part documentary series Surviving Death was available on Netflix, which explores the topic of reincarnation, based on facts. It shows me how the world is opening up to a deeper spiritual understanding.
4. The New Earth - Eckhart Tolle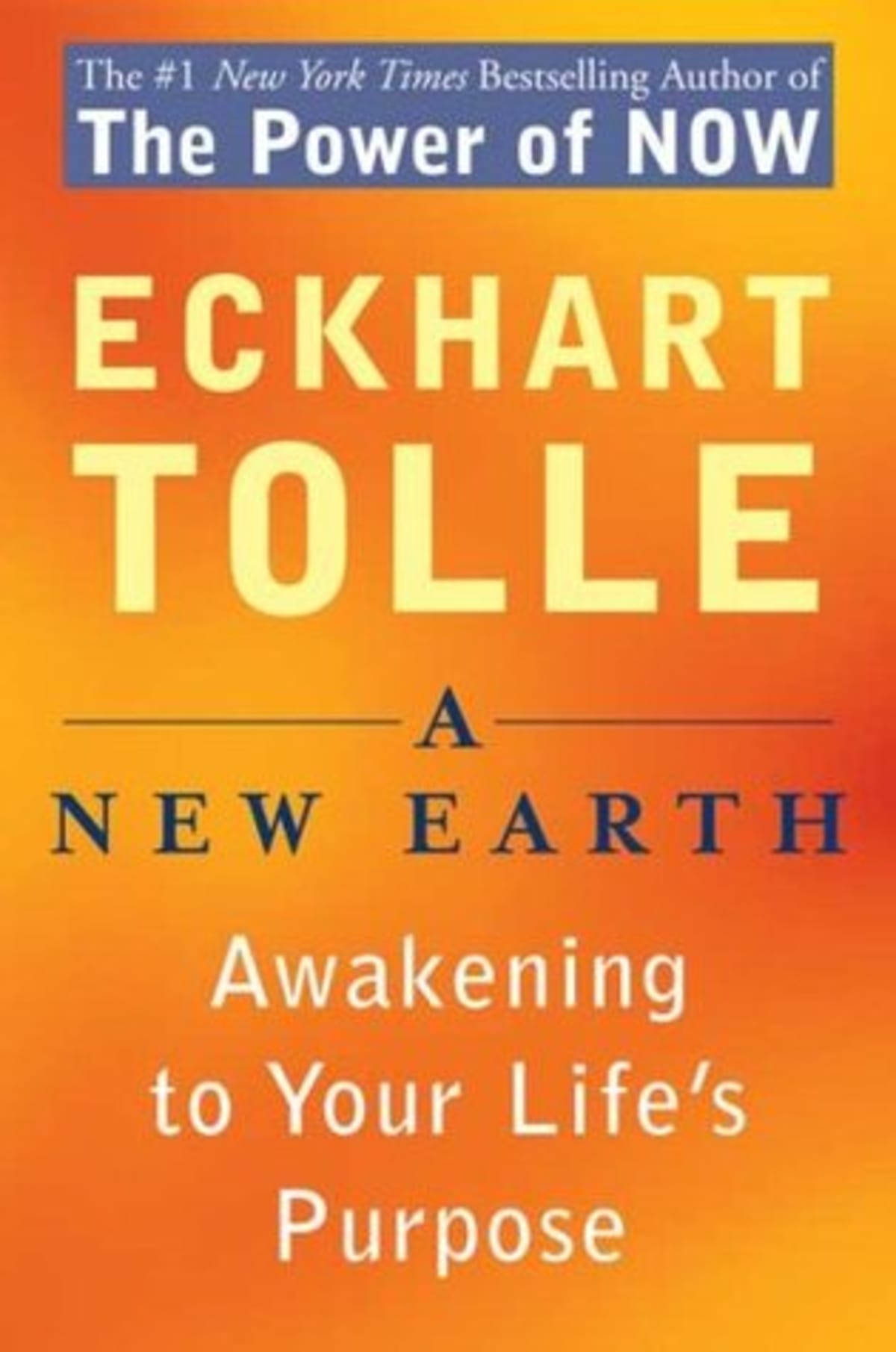 I recommend Eckhart Tolle's book for advanced students who are already familiar with spiritual teachings and want to better understand (and thus manage) their ego and make a big step forward in self-development.
It was one of the most difficult spiritual readings for me I have ever encountered, and at the same time, it has given me a lot for my self-development and spiritual understanding. When I first read it in the early 2000s, I had to read the lines over and over again to finally understand a paragraph.
I'll never forget the experience of discovering on a second reading a sentence I hadn't seen before. This experience confirmed that repetition is essential, whether reading a book or repeating a course. Even in a course, it often happens that the information - as I say :) - "falls under the table".
That is why it is important to repeat courses because some things are not understood and absorbed at first. We have to evolve to get that knowledge into our heads. Tolle's book is a brilliant example of this for me.
5. The Secret - Rhonda Byrne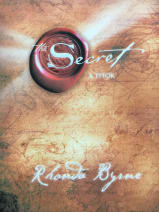 I'm sure you've heard of her, or maybe you've seen or read the movie or book The Secret. The movie The Secret preceded the book and made the Law of Attraction known to everyone. If you haven't seen the movie, I highly recommend it. The book is worth buying because it's easy spiritual reading, you can pick it up anywhere, and it always lifts you up when you have low-vibration, negative thoughts.

Read it every day until positive thinking becomes a habit! But keep in mind, the Universe does not respond to words, but to vibrations! So it's no use saying positive affirming phrases if you are unhappy, sad or angry because you don't feel it is working for you.
With these energies, you are not creating what you want, but events that correspond to negative energies. For example, with covetousness, you can only create more covetousness, not money. If you want to know and use all the secrets of creation, write to us if there is an opening for a new client for Intuyching® consultation or sign up for Conscious Money Creation!
6. The Magic Shop - Dr James R. Doty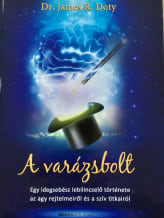 I recommend this book of spiritual truths for those still unsure whether we can create anything in our lives and who want encouragement to do so. This book is essential for self-development and understanding our creation and spiritual nature.
The Magic Shop is a doctor's compelling story of his own creation, and his spiritual self-development, with serious lessons about how we can mess it all up and then find our way back to ourselves.
7. The Shack - Paul Young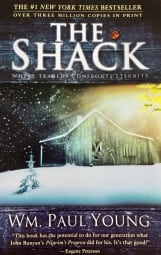 What does forgiveness really mean? Can we forgive the greatest sin that cannot be forgiven?
What does forgiveness really mean? Can we forgive the greatest sin that cannot be forgiven? The book I recommended years ago, and which is not missing from this list, answers these questions, among others.

Although The Shack is not a self-development book, it is a novel with spiritual content based on a true story, and yet (or perhaps precisely because of this) it contains very strong spiritual teachings on forgiveness. It helps self-development, specifically in the area of forgiveness. In The Shack, we get a quite fascinating and completely new picture of God, Jesus and the Holy Spirit.
I have read it in English, and it has since been made into a film, but the film cannot give it back what is in the book. Moreover, the most important information was left out at the end of the film! I don't want to shoot the end of it, so I definitely recommend reading it!


+ 1. What The Bleep Do We Know? - William Arntz, Betsy Chasse and Mark Vicente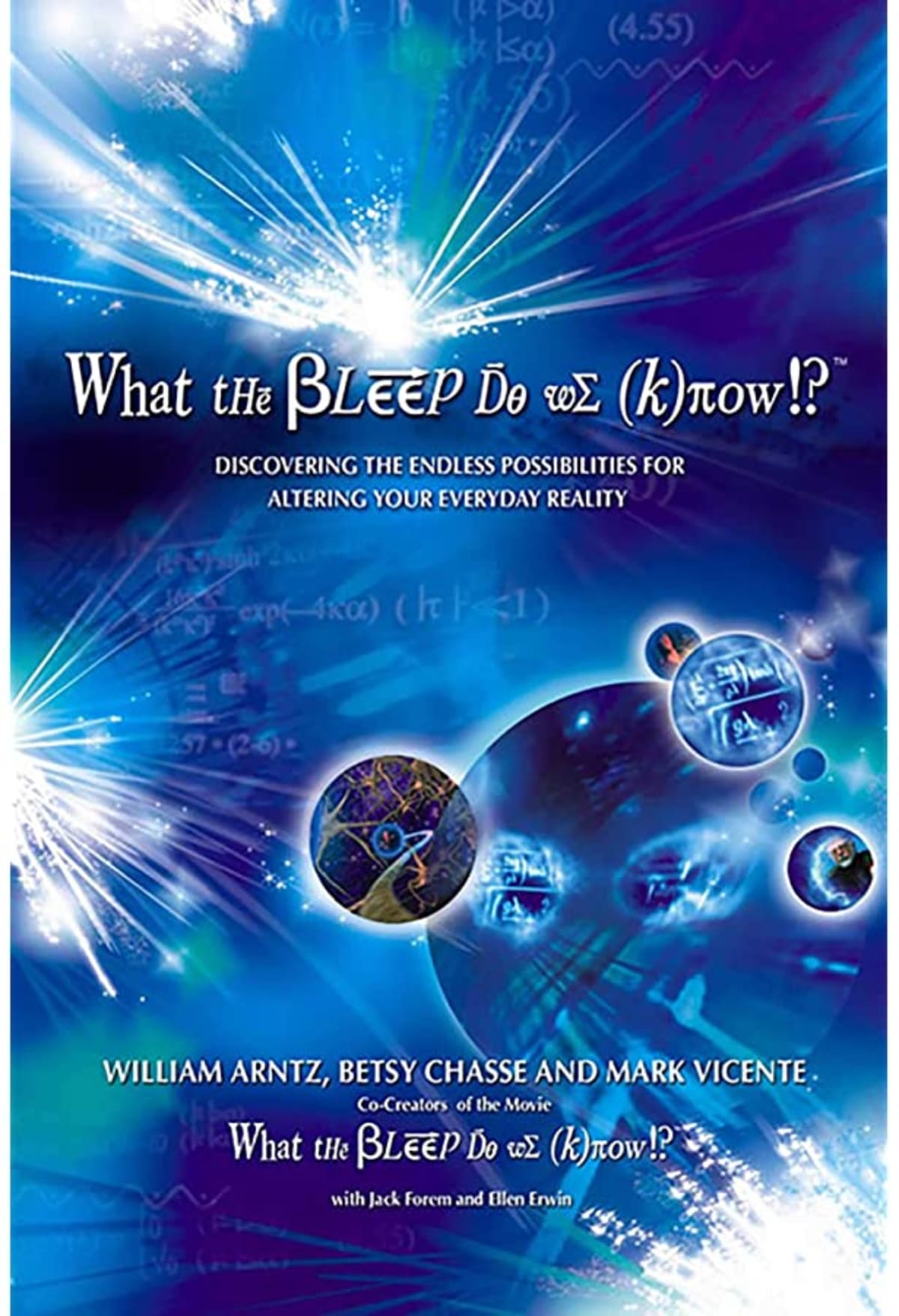 The first time I saw the film was in 2005 with a good friend of mine at a big cinema. I must admit we were about ten people in the cinema (no joke!), and several of them went out during the film.

Scientific and quantum physics facts and spiritual and religious teachings all fit together in the film. Unfortunately, this was not interesting for everyone, but for us, it sounded as exciting as watching a thriller! At times we would have loved to be able to rewind to what was said, how was it?

Both the book (What the Bleep... Do We Know?) and the film are great at showing how our feelings and thoughts determine what we perceive and experience life to be.

The film is a scientific documentary, in which we see through the life of Amanda, a photographer. It shows what happens inside us on a cellular level, depending on how we think and feel in a given situation. It features scientists and spiritual teachers who share research findings that resonate with thousands of years of religious and spiritual teachings.
I highly recommend it to anyone who is happy to have scientific facts and research to back up, for example, that the Law of Attraction works, which is not a matter of faith, but is proven to be true.
Reading the above spiritual self-development books and applying the ideas they contain correctly, as I have written about in some of the books, is not always easy, in fact!
That is why, if you want to learn all the secrets of creation - even those that are not in any of the books - and easily use them in your own life to create a much better life, come to Conscious Money Creation or contact us for an Intuyching® session!

Not only from the spiritual self-development books mentioned, but from my experience of the past more than 30 years, additional books and knowledge gained from various courses, as well as my spiritual intuitive abilities, I have compiled and developed the material for the Conscious Money Creation program to this day to make it much easier for you!

In Conscious Money Creation, we also practice a lot so that it is not just theory.
I recommend the program if you
- are open to changing your beliefs;
- want to have a much better relationship with money;
- want to know the important steps of creation.
You are very welcome, sign up now!